The phone has been dropped and the screen is cracked
"My screen is cracked" is the most common phone repair, or my "tablet was dropped and screen smashed".
When your iPhone screen repair, screen is broken cracks on the screen don't always mean it's completely unusable, if it's on the edge or corner of the screen the display probably still works.
But in the end if the iPhone or Samsung screen repair, screens cracked, or (any other mobile phone repairs) it needs replacing at some point.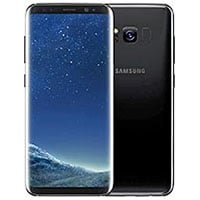 Common screen problems
the touch screen becomes unresponsive.
started flickering
the LCD has dead pixels, lines across it or down half of it
the screen went white, purple, or black with what looks like ink appearing behind the screen.
The glass on the screen is usually pretty tuff, however with more and more phones having front and back glass on each side, people end up with a crack or a chip in the screen after dropping their device on the floor.
Although not fully damaged, or badly shattered it could still be working perfectly fine even though it's been chipped.
However, it may become unresponsive or get worse, the colours may stop displaying correctly, or the fingerprint scanner may stop working if the damage is in the middle.
If the touchscreen, lighting is not responding or coming on at all when you turn your phone on, then you need a new one.
You can send your device to our Screen Replacement Repair Centre. The technicians at all these locations undertake Screen Replacement training.
We provide the same high-quality service using real AAA grade replacement parts for your Screen Replacement every time. The repairs are backed by our warranty.
Benefits of support
Book it in
No need to bring it in for an appointment at a phone store. Book it in with us, we are a qualified phone service provider. Not all the experts at Highstreet locations have the same training or deliver the same high-quality service with AAA grade phone parts. You can rest assured our repairs are backed by our warranty.
Be sure to supply your password and user ID or if possible, make a backup of your phone before you get a repair.
Mail it in
Phone us if you have any questions, or get an honest estimate online, then send it in a box and let Royal Mail collect your phone and deliver it to us. Just ship it from any post office to our repair centre, and enjoy the convenience of our express replacement and repair service.
For an easier repair, manage your phone: prepare your phone before servicing Read more below.
There is no need to make an appointment for servicing but there are a few steps you can take to get your phone ready for repair.
You can trust us
About locations: some offer same-day screen repairs (but are they any good?). If you mail your phone directly to our Device Repair Centre. A technician needs to look at it, repair it, then ship it back to you, it will be returned or ready surprisingly quickly (in approximately 3-10 days).
Phone screen replacement rates
The pricing for repairs in the table is applicable to damaged screens. When a device has sustained other damage there will be additional charges. Luckily if your phone is covered by insurance you will be able to claim.
Costs
Out-of-warranty costs in relation to repairs made by us to your phone. Phone Authorised Service Providers offer a choice of rates based on phone model and screen repair (out of warranty).
Check other types of phone repair pricing
Do I have to pay for the delivery of my device?
All charges are in British pound sterling. Unlike other companies we do not charge for shipping or a return delivery fee to ship your phone for all out of warranty repairs.
Fill out a repair request form and we will send you a prepaid postage label that you can print off.
We use Royal Mail Tracked services which is a parcel service you can trust.
Accidental damage that covered by the devices warranty. If your screen fails due to a manufacturing defect for example, it may be covered by the phone warranty, (consumers may be covered by law).
If your device is out of warranty speak to us to cover screen repair. We take care of incidents of accidental damage, covering every type of incident without an excessive fee.
For sure we have you covered. Check if we have your phone covered by entering your phone device number in the search or browse by series make or model.
SendmyRepair can solve your Screen Replacement problem. If you need your phone for business, relax, we know you don't want to be without it for long. We can fix all series and Screen Replacement models, be it a cracked screen glass, network issues, or physical damage to smartphones based on Android, or Windows operating systems.